Having a clean up crew is not just a luxury bestowed upon celebrity chefs on television, I have my own clean up crew, all of these lovelies are the best cleaners in the business.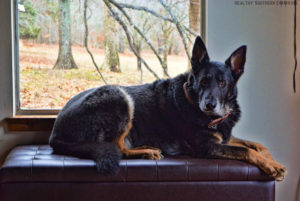 Meet Hogan. He is a 110 lb. German Shepherd we adopted from an animal shelter when he was 4 years old. He was found wandering the streets in an affluent neighborhood, most likely dropped there by his owners who could no longer care for him with the belief that someone in the neighborhood would take him in. While his appearance is intimidating to most, he's very loyal and a big lover.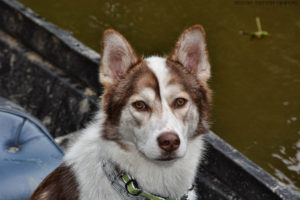 This is Preston, he's a Border Collie and Husky mix. He was turned out on the streets by his owners when he was a puppy and rescued by a neighbor who then turned him over to us after he found out they no longer wanted him. He's extremely smart and a bundle of energy who loves to cuddle at night whether it be with a human or another dog.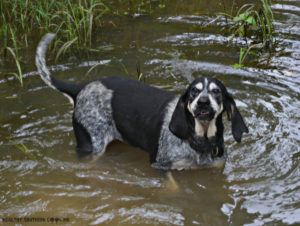 Presenting Miss Molly, she is a Blue Tick Coonhound who we inherited about a year ago when we moved to our new house. She spent most of her life chained outside to a tree. When the man who owned her decided to move, he was going to shoot her and put her down but the surrounding neighbors convinced him to just set her free. She wandered onto our property the day we moved in and she found her furever home here. She's learned the love of humans and the companionship of other dogs.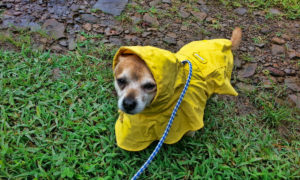 The king is back, Elvis. We named him Elvis because when he's happy he curls up his mouth on the one side and does the Elvis snarl. According to the animal shelter we adopted him from, they believe he is a Sheba Inu and Chihuahua mix. He was discovered outside of the animal shelter with his throat ripped open by coyotes. While he was at the veterinarians getting much needed care they discovered rodent and lizard bones in his stomach leading them to believe he had been surviving out in the wild for some time.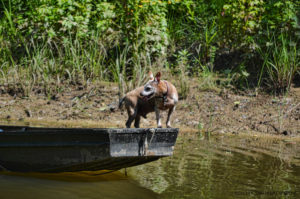 Señor Chuy "Nacho Average Chihuahua" Gonzalez, is a Chihuahua and Mini Pinscher mix. He's the oldest of the crew, loves to wear clothes, bask in the sunlight and is a really good swimmer. He also has the uncanny ability to know when you have cheese or open the cheese drawer in the fridge, it will wake him right out of a deep slumber.